#4: Printable Wedding Budget Breakdown and Allocation Guide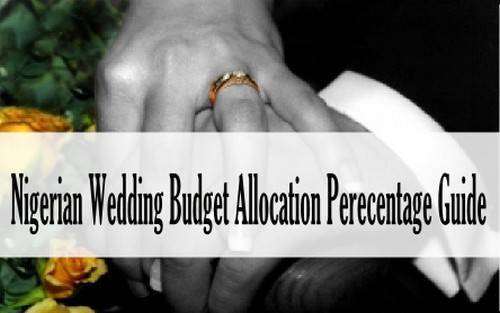 Click above image to download.
So, you have, say N150k for your small wedding? How do you know how much to spend on wedding attire or how much to spend on the reception etc? Download the wedding budget allocation guide (click the above image). We even made you a tool that automatically splits your budget using the percentage allocation guide – click here how to use the template, and also download it free.
#5: Printable Guest List Template
Click above image to download.  
Having a wedding guest list template makes it easy when writing wedding invitation cards, especially if you plan to ask others to assist you in writing them. Print copies of the above guest list template and give copies to your parents and parents-in-law, to write down the names of their guests. To learn why it's critical to have a guest list, read this. And for how to use this template, read this post for steps to make a guest list.
#6: Must-Have Wedding Day Photo Shot-List (aka Posing List)
Click above image to download
Do you your wedding photos to look like those on the covers of Ovation magazine? Then use the photo poses listed in this wedding template. Expert photographers work with photo shot-lists, and that is why you can see a similar wedding photo pose on almost all big weddings in magazines. Now, you too can pose the same way the celebs do, on your wedding day – even if you hire a street-side photographer. Just make sure to give them a copy of this wedding photography must-take shot list for Nigerian weddings (click above and download it). When searching for a photographer, follow our 10 tips to avoid being disappointed like some brides who either got bad pictures or never received any, years after their wedding.