Find all of our over 7 free wedding planning templates and spreadsheets in this page. They are the same shortcuts that professional wedding planners use to organize everything about a wedding – from the logistics to the vendors.  Use our tools for free to self-organize your own wedding like a pro.  So, go ahead and print and use them to shorten your wedding planning process, save you money and help you stay super organized. To download, click on any of the images below and save or print the wedding planner templates and spreadsheets to your computer. Be sure to scroll down down the page.
#1: Downloadable Wedding Checklist (Printable)
Click the above image to get the downloadable to-do list. 
Nigerian weddings involve lots of things to do as well and running around, all of which have to be completed in good time before your wedding day. How do you survive the entire craziness? Click the image above to print the downloadable wedding planning tool. Also, be sure to also see our exclusive Checklist for Nigerian trad' wedding, click here.
#2: Printable Wedding Budget Spreadsheet & Expense Tracker
Click the above image to download.

So, you've fixed your wedding date, and are stuck about how to determine how much it would cost? We've got ya' back, and are giving you our ready-made wedding budget spreadsheet for that (click above to download it). You can also read this post for the steps to arrive at how much your wedding will cost.
#3: Peek into Others Couples' Nigerian Wedding Expenses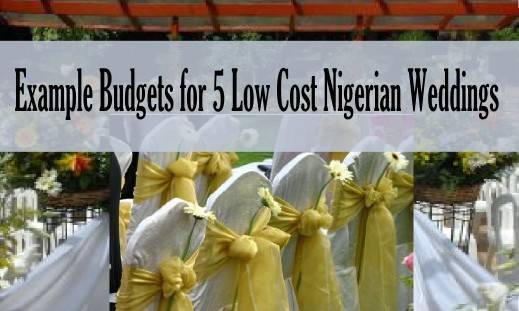 Click above image to download
In the above wedding template, you will find examples of budgets for other people's Nigerian weddings under 400 guests. If you're just starting the wedding planning, you'll want to click above image to download this template. And, go here to see answers to any budget questions you have.