If you're a groom engaged to an Edo bride and planning for the traditional marriage Introduction, I bet you would want to know the process involved in a typical Edo traditional wedding marriage. This post has got it all covered.
Imagine you're getting married soon but have no idea of the typical flow of events. That's like flying blind. No one wants to do that. So, swipe or scroll down to get a glimpse into the Edo traditional customary marriage introduction process.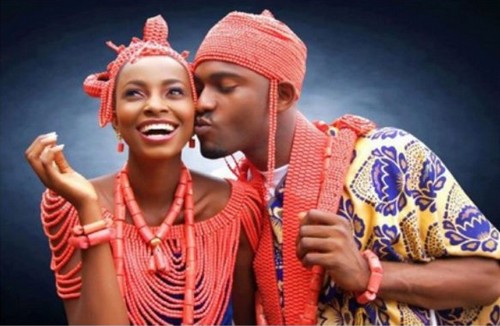 Like other posts in our grooms' guide series, the aim of this post is to give you a picture of what to expect on the day of your Edo Traditional Marriage Introduction, so that you can plan and prepare ahead. Since I'm not from Edo state, I invited one of my Edo sisters, Henrietta Oziengbe Eromonele, to help to put this post together for you.  She's an Edo-based makeup artist and her contact contact info is at the end of this post.
Overview of Edo Traditional Marriage Introduction Process: A Groom's Guide
Once everyone is seated, the bride's family will present kolanuts and drinks to the groom's family. Here's the seating arrangement: each family side sits opposite the other- the bride's family sits opposite the groom's family.
After kolanuts are broken and eaten, the groom's family spokesman will stand up and reveal the purpose of their visit (to propose marriage, on behalf of their son, to one of their daughters). Next, the groom's family spokesperson will present drinks and kolanut gifts to the bride's family.
After that, the bride would be called in and asked by her father. First, he would ask her if she knows the visitors (i.e. her fiance and his family?).  After that, he would reveal to her the purpose of the visit by the groom and his family members (i.e. to ask for her hand in marriage).
Finally, her father would inquire about her response to the marriage proposal. He would put the question in the way it's done by Edo customs, by asking her whether they (her family) should accept the drinks and kolanuts (gifted by the groom's family), to symbolize her acceptance to marry the groom.
If her answer is YES, her family will accept the drinks and kolanut gifts; and if NO, the items would be rejected – and there would be no wedding.
So, after the bride's family accepts the drinks and kolanuts, the bride's family will present the bride-price list to the groom. Thereafter, food and drinks will be presented by the bride's family to everyone present.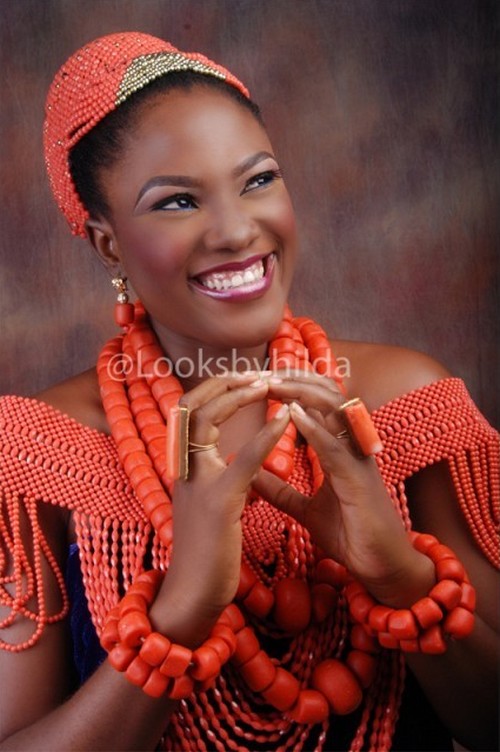 How to Do It All in Just One Travel (Tips to Avoid too Many Trips to Your Edo In-laws)
HINT: On the marriage introduction date, the smart groom can use that same trip to present his traditional wedding date to bride's family, so that they can later get back to him (if that date is okay with them, or for a review if not).
If you go to your in-laws prepared, you will gain their respect and also cut down on the number of back-and-forth trips.
Obviously, if you're a savvy groom, you should do your research and homework ahead of time, and you should have seen an expo on the customary bride-price list (so you know how much to plan and save up for). Only then would you be able to visit your in-laws with confidence.
This post is part 2 of our Edo Traditional Wedding Planning Guide for grooms. You can click here to read PART 1. This article series is also a part of our wedding planning guides for grooms (Nigerian grooms-to-be or foreign grooms) who are preparing to marry a Nigerian woman.
Thanks for reading. Let me know what you think about this post. Comment down below.
RELATED POSTS:
Post Narration by:
Makeup by Eromonele (aka NeLe) is an Edo/Benin city based makeup artist that specializes in bridal makeup, headgear (gele) tying, bridal hair, rental and making of beads costume for brides and grooms and sales of pro makeup tools. To book her makeup and wedding services, call her on:+2348062522976 OR email her at [email protected]