So, you recently got engaged, now everyone is asking 'when is the wedding date?'.  Or maybe, you've been engaged for a while and recently started talking about wedding planning?  Whatever your situation, in this post, I'll walk you through how to pick the perfect wedding date. 
I'll be sharing 4 quick steps to choosing a wedding date and after that, I'll explain the 10 factors or things to consider when deciding on a wedding good date.  Swipe/ scroll down and let's dive right into each point in detail!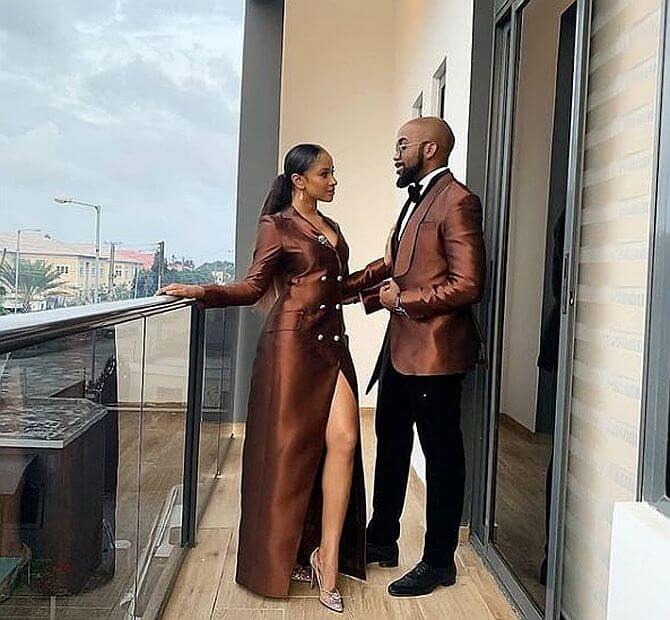 A 4-Step Process for Choosing a Wedding Date
You don't have to wait to get a perfect date. You can start planning with an imperfect date, and soon everything will fall into place (just don't print invitations or book venue until you finalize on the date).  You need a date to work towards, and it can be finalized later after.  You can start by picking the month of the year when you want to have your wedding, and pick the exact day based on when your preferred venue and major vendors are available.  You may also start by picking a few potential dates, say 3 Saturdays you prefer, and later pick 'the one'.
a. First, pick a set of 3 working date options to plan towards – one main date and two backup/ alternative dates, in case one or the other is not possible. At this time, you can start fleshing out details of how the wedding will look and feel, but don't book the venue or vendors yet;
b. Confirm Availability of Your Dream Venue, Must-Have Vendor(s) and Important Guests:  Consult with family and most important guests, venues (church and reception venue) and vendors to confirm if the date clashes/ conflicts with their prior commitments/ if they are available on any or both of the dates. It is only your most-wanted/ priority vendors you should consult with at this stage; other vendors will be sourced after the date is finalized. Browse our list of wedding venues in different Nigerian states.
c. Choose the best date:  Now pick the date when most (not necessarily all) your desired venue, most important guests/ family and preferred vendors are available.
d. Start planning the wedding details: To stay on top of things and organized, use our wedding planning tools for brides and complete planning to-do list and checklist to know what to do every step of your wedding planning journey.  Don't forget to delegate some of your planning to-dos => find out how in our post on how to guarantee your wedding will be perfect.
10 Factors to Consider When Picking a Wedding Date
Whenever any bride-to-be or groom asks me 'how soon should I pick a wedding date?', I always say 'don't just pick any date, first sit down and look at a few things or factors (below) that your wedding date depends on'.   If you fail to look at these things, you may later discover date clashes here and there and vendors and guests that do not show up.  To help you cover the bases, here are 10 factors to consider when choosing a date for your Nigerian wedding:
1. Your Budget
Your current budget (savings) will determine how far or near you can set your wedding date.  Your wedding date will depend on how much you already have in savings, the total amount of money you require to organize your wedding and how much time (weeks/ months/ years) you can possibly get the amount of money needed to plan the event.
WHAT TO DO:  After you have set your wedding budget, find out how much you have in savings and how long it would take for you to save up or find the balance amount. If you do not have enough saved up for the wedding, set a time goal within which to save up and gather the required amount.  While saving, also use that time to solicit monetary support from friends and family.
Once you have enough money for your wedding budget, you can then choose a wedding date, making sure that it is not too soon to get choked and stress with wedding planning, and also that it is not too far away to make you both get tired of waiting.  6 months, 9 months to 12 months is good enough time to have everything organized, depending on the size and scale of the wedding you want. [HINT: Big weddings require more planning time].
2. Weather
When choosing a wedding date, the first thing to consider is the weather of the day/ month you want to get married. There are 2 types of weather seasons in Nigeria – rainy season and dry season. No one wants to get married or attend a wedding on a rainy day, even though some would argue that an indoor venue would solve the problem.
The problem is that Nigerian rains can be heavy, but the good news is that some months of the year are totally free of rains.   The rainy season days are also partly sunny, but you cannot predict when it will or will not rain if you're thinking of choosing a date in the rainy season. So, you have an option, and it starts with knowing the dry season months which are better for weddings.
The dry season starts in October and ends in March while the rainy season starts in April and ends in September.  The most popular and best months to have a wedding in Nigeria are the dry season months. 
Even the latter part of the rainy season that comes with fewer rains are very unpredictable with unexpected rain showers that make it uncomfortable for anyone to either throw a wedding/ party or attend one. Think about the comfort of your guests and how they would feel soaking up in the rains on their way to your wedding venue.
Once you've decided on the month to get married in, you can then narrow it down to a specific day/ date. However, be careful with picking a month in the rush seasons (November-December), as venue availability during those months is very competitive – that's when most people fix their weddings in Nigeria.  Later down this post, I explained more about how the 'rush season' in Nigeria affects the cost of a wedding.
3. Your Schedule and Availability
Another way to find a perfect wedding date is to think of when both of you can take a 'leave' from your office.  Some people can manage to apply for an 'official leave' around any date they had chosen, while some may only be able to get a leave on the dates their office approves.  Whichever way, ensure to apply for the leave in advance so that you are completely available and free of work and other schedules in the week or month of your wedding.
4. Availability of Your Loved Ones, Your Dream Venue/ or Must-Have Wedding Vendors
The availability of your most-wanted vendors and most important guests play a key role in the date you choose to get married. What would you do if you've fixed a date and later found out that your parents are not available or your must-have photographer or reception venue/ church is fully booked for that day?
Your perfect wedding date will depend on when your most important guests, the ceremony venue (church/ other), your preferred reception venue and vendors are available.  You need to contact each one of them to find out if they are available on that date.  If they have other things pre-scheduled for that date, you'll have to change your date to when all of them are available – unless you don't mind not having them.
Most Important People's Availability:  If some of them have prior activities clashing with your date, ask for other dates they are free in that month. Then sit down to look at all those alternative dates and pick the date where no one or a few persons has something else planned.
If you have tried to find a date that does not clash with most people's previous engagements, and so if at the end you still have one or two people's prior commitments still clashing with your new wedding date, you don't need to change the date again.  The truth is that it may be hard to find a date that is suitable for all at the same time.
Venue availability:  Aside from their availability, you should also consider when it will be easier for guests to travel. For example, in Nigeria, December is a rush month when the cost of everything (food and transportation) is highest, and if any of your guests are out-of-town, it may not be easy for them to travel to attend your wedding. Think of their comfort.
Wedding Venue or Vendors, which should you choose/ hire first?
Generally, you should book the venue first to lock down your wedding date. You can book vendors in shorter time frames than you can find a venue. Put in another way: you need to book your venue earlier than when you book the vendors., because many in-demand and busy hotels and event venues are fully booked many months far in advance. Therefore, you may not get a really good venue if you start searching closer to your wedding date.
When to book the vendor first before venue:  However, there are times when you should book the vendor first. If there's a special vendor, say a World-class photographer, that you have long dreamed to hire and that you can't imagine the wedding without them, hire and confirm that vendor first on the date you find them available.  After that, hire the venue, and then start hiring the other types of wedding professionals/ vendors.  [True Story:  Someone I know had to wait about a year to book the particular venue and cake baker they had long dreamed of].
ALSO:  How and Where to Find Wedding Vendors and How to Choose
5. A Special and Memorable Date
Some couples like the idea of choosing a memorable wedding date that coincides with a special date that means something to them/ their lives.  Examples of special wedding dates that have a meaning and are memorable are:
On You or Your Fiance's Birthday
Anniversary of the day you met/ day he proposed/ day you had your first date or kiss
Anniversary of the day you got engaged
One of Your Parent's or Grandparent's Birthday
Your Parent's or Grandparent's Wedding Date/ Anniversary
A Special Day in Your Country's or World History
The Wedding Date or Birthday of Your Hero/ Your Godparents
Birthday of your child together (if you both had a baby first and now planning the wedding)
Wedding Date with memorable or interesting numbers, such as 19-09-19; 20-02-20; 12-12-02; 21-01-21, etc.
MEANINGFUL DATES TO AVOID: While at that, you may also want to have in mind or make a list of dates that you want to avoid, such as a parent's memorial date, a date that your family suffered a trauma or loss, a date that something unpleasant happened which evokes negative thoughts in your mind.
6. Your Honeymoon Date
It may make sense to first pick your honeymoon date and then fix your wedding date close to before that date – if you plan to travel right after the wedding. That's because overseas honeymoon planning requires research to know the best seasons/ weather of that destination country and when flights and hotels are cheaper. Hence, a honeymoon abroad requires an advance booking of flights and hotels, especially if you want to take advantage of big discounts.  In essence, if you're planning a honeymoon abroad, pick a wedding date near your confirmed travel date.
7. Baby on Board?
Being pregnant and planning a wedding is not something that many women can deal with. Wedding planning brings a lot of stress and anxiety, and so does pregnancy. Some women are lucky that they have an easier pregnancy, and if you're a pregnant bride, only you know how you feel and whether you would feel better having the baby first and then the wedding, or wedding first and then baby.
8. The Season or Month (Rush/ Peak Season vs Other Months)
The month of the year you choose to have your wedding affects the cost of your wedding. I'll tell you how. In Nigeria, November and December are the most expensive months to get married, with December being super expensive.  Those are also the most popular wedding months.
Before choosing a wedding date, I assume you already have set a budget or maximum amount you want to spend on organizing your big day. Certain months of the year are known to be most expensive for weddings and events, and so may not work for the amount you are budgeting to spend.
How some Seasons/ Months Affects Wedding Cost:  Months at the end of every year (November-December and early January) are characterized by a high price increase for everything (from the cost of food, drinks, event venues, and transportation), and so, makes it more expensive to get married in those months than any other month.
In fact, December is the most expensive month of the year to get married in Nigeria, as the cost of things always recorded the highest.  In spite of that, end-of-year months are also the most popular wedding and events months this part of the World. Many Nigerians wish to have a December wedding.
Event and wedding vendors raise their fees during the EMBER MONTHS (September to December) which are the peak wedding months. Those are the months when the most weddings take place in Nigeria.
Wedding/ event venues, hotel accommodations, flights and all forms of transportation are more costly during November-December (aka rush season). If some of your guests would be coming in from out of town, the high cost of transportation and hotel accommodations can make it impossible for them to come to your wedding.
With that said, November-December weddings are the most fun in Nigeria, and for some couples, that is the best time that many of their loved ones are coming in from abroad and other parts of Nigeria. If you absolutely have to fix your wedding in December, you'll need to start early to save up enough money towards it.
An idea to save cost on a December wedding is to find a great hotel or event venues that offer good discounts for weekdays – that's if you don't mind having your wedding on a day that's not Saturday.
Suitable dates for a December wedding: If the majority of your guests are Christmas, chances are that they prefer celebrating Christmas at home with their families. It is a good idea to respect that and not make any guests attend your wedding but have their hearts somewhere else (at home).
If you have had your eyes set on choosing a date in December but don't like the fact that it would cost more, know that there are other great months and days which are perfect for a wedding.
9. Day of the Week (Popular Days vs Other Days)
The day of the week you choose to have your wedding affects the cost of your wedding, and I will tell you how.  Depending on the venue you pick, the wedding cost is higher for weekend/ Saturday weddings; therefore, it is cheaper to get married on a weekday date.  Saturday is the most popular day to get married in Nigeria.
Depending on the venue, it is also the most expensive day to have a wedding.  If you prefer a top/ premium wedding venue which is costlier to hire on Saturdays and Sundays, your wedding cost can seriously reduce if you get married on a week-day instead, just like Akah and Claire who had a Monday wedding at an upscale Lekki (Lagos) hotel.
Do you definitely want a Saturday wedding, or do you want to save money by having it on a Sunday or weekday? If you're planning a religious/ church wedding, will you be allowed to choose a weekday or Sunday to get married? Discounts and premium venues and top vendors are available during weekdays, and you can also get good discounts.
The most popular wedding day in Nigeria:  Depending on the location/ country you're planning to get married in, Saturdays are the busiest/most-booked days at most hotels and event centres, and therefore more expensive to book than off-peak seasons/ months and weekdays.
It is a fact that some venues enhance the atmosphere and mood of the wedding reception and make it appear classy, but such places come at a high cost. Smart couples know the secret to get a premium venue ar a not-premium rate, and that's by booking the venue on weekdays (off-peak days) when they are much less expensive (or more affordable).
If you have your eyes on a top-class highly demanded wedding reception venue, you may need to book the venue up to 8 to 12 months in advance, in order to get an available slot. However, if you cannot wait very long and really want that venue, why not fixing your wedding date on a weekday in order to get that venue and also pay a much cheaper rate than a weekend booking. Akah and Claire Nnani had the most beautiful and intimate Lagos wedding on a Monday, and their venue was spectacular. It was a small but classy wedding, picture-perfect and fun-filled.
SUMMARY:  Saturdays are the most expensive days to get married (at premium venues) in Nigeria, while the Days of the week are budget-friendly.
10. Length of Time Required to Plan the Wedding/ Length of Your Engagement
Some couples plan in advance to get married 6 months after their proposal; some plan to have their wedding 12 months after the engagement. The truth is everyone is different – for some people, 6 months is enough to plan a wedding while that is too short a time for some other people.
For some couples, 9 or 12 months is what they are comfortable with. I even know someone who rushed their wedding in only 3 months. What I say is 'just do YOU!'
The truth is that a lot of considerations (besides the length of engagement) goes into choosing how long after engagement to set the wedding date. If you have enough money, and your desired venue and vendors are available, you can confidently set a wedding date.
For many engaged couples in Nigeria, the availability of the wedding budget is the biggest factor that determines how soon or how far in advance they set the wedding date.
If you don't have enough money yet for a wedding, you can start right after your engagement to save towards it – follow our 7-step savings plan. No one cares how long you stay engaged or how long you take to plan your wedding. When you're finally ready, what really matters is to ensure that you have enough time to plan your wedding.
Here's a rough idea: you'll need lots of time (up to 12 months) to plan a big wedding, as it involves more details and logistics, and a small wedding can be planned in 6 months. Also, note that planning a wedding within a short is possible but more stressful.
You don't have to do everything at once. Most couples choose to do their Nigerian-style wedding in parts, do a low-key marriage introduction and traditional engagement a few months after the proposal, and court wedding later, and then slowly plan towards the white wedding.
RELATED POSTS: